Nouvo Pignone
Nuovo Pignone (part of Baker Hughes) is a manufacturing plant for compressors, gas turbines, valves and pumps for the oil and gas, petrochemical, and power industries. Its manufacturing facilities are located in Italy.
Debyl Limited is a channel partner to Baker Hughes, authorized to distribute Nuovo Pignone equipment in Nigeria.
Debyl Limited supplies components and spare parts for Nuovo Pignone, and also offers services for the maintenance of compressors and gas turbines from this manufacturer. Key groups of equipment manufactured by Nuovo Pignone:

• Industrial turbines for power generation and heat supply
• Small industrial turbines
• Axial and reciprocating compressors for the heavy and oil and gas industries
• Centrifugal compressors
• PS Valves

Tapco Enpro
TapcoEnpro designs and manufactures the world's most rugged valves and is the leading provider of severe service, critical flow, and high-temperature control valves, electrohydraulic actuators and other essential products and services to the global refining and petrochemical industry.

Our multi-step process includes research, conceptualization, feasibility assessment, establishing design requirements, preliminary design, detailed design, production planning, and finally production. TapcoEnpro valve and actuator service handles the needs of customers throughout the world with the capability to perform complete valve overhauls in the field with an emphasis on safety, quality, and "on time" completion.
Thermodyn
The manufacturing plant Thermodyn (France), which is part of Baker Hughes, designs and manufactures centrifugal compressors and steam turbines. Manufacturing facilities are located in France.
Thermodyn main products are:
Steam turbines up to 50 MW with fuel versatility
Maintenance-friendly centrifugal compressors up to 250 bar.
Debyl Limited is a channel partner to Baker Hughes, authorized to distribute Thermodyn equipment in Nigeria.
Debyl Limited supplies Thermodyn components and spare parts, as well as offers service for compressors and turbines of this manufacturer. Thermodyn specializes in the design and manufacture of rotating machines and manufactures steam turbines from 5 to 50 MW and centrifugal compressors for low and medium pressure up to 250 bar. They also provide a wide range of related services, from maintenance and modernization of installed equipment to training and consulting.

Enerpac
ENERPAC GROUP is a leading manufacturer of a wide range of advanced industrial tools and services that first and foremost ensure that customers operate safely and productively every day.
ENERPAC products target the Oil and Gas, Power Generation, Mining, Infrastructure and Aerospace industries. ENERPAC Brands Include LARZEP, SIMPLEX, HYDRATIGHT.

Standard Industrie International
STANDARD INDUSTRIE International has been a specialist since 1978 in the design and manufacture of equipment facilitating industrial cleaning, maintenance of silos and handling of powdery products in bulk in complete safety and with respect for the environment.

Thanks to our processes, you optimize the performance of your production tools while reducing your operating and maintenance costs.
Our areas of activity at your service are:
• Elimination of cloggers and concretions
• Industrial vacuum cleaning
• Optimization of belt conveyors
• Silos & tremies cleaning services
• Transport screening flow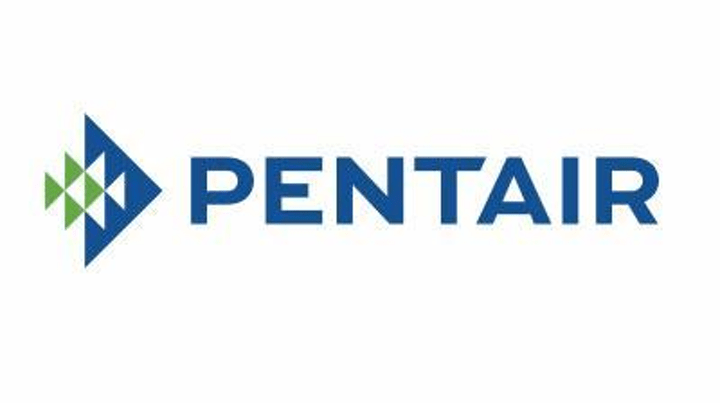 Nijhuis
Nijhuis (Pentair) Fairbanks Nijhuis offers the industry's most complete set of solutions, products and services to municipal and industrial customers. A wide variety of pumps and controls serve multiple markets to support a range of needs. Fairbanks Nijhuis also delivers professional services including installation, maintenance, repair, and training. Our Products include:

• Municipal & infrastructure wastewater pumps
• Municipal & infrastructure water pumps
• Industrial pumps
• Commercial hvac pumps
• Fire suppression pumps

Compressor Products International
CPI is an original manufacturer of sealing and wear parts of reciprocating compressors, as well as lubrication system. Original parts CPI manufactures are reciprocating compressor valves, packing cases, rider rings, piston rings, oil wiper rings, piston rods, pistons, lubrication system,

Hamon Groups
The Hamon Group is a world player in engineering & contracting (design, installation and project management).

Its activities include the design, the manufacturing of critical components, the installation and the after-market sales services of:

- Cooling systems
- Air quality systems
- Heat recovery steam generators and waste heat boilers
- Industrial chimneys
used in power generation, oil & gas and other heavy industries like metallurgy, glass, chemicals, etc.

Curtis wright
Curtiss-Wright provides highly engineered products and services with a focus on advanced technologies for high performance platforms and critical applications. Our technological expertise spans decades of innovation and we have compiled an extensive portfolio of critical technologies serving commercial, defense, energy and industrial markets. Our technologies, some that are sole source or first-of-a-kind, achieve the demanding performance levels required for optimal safety, performance and reliability in difficult "must not fail" applications. Our operational success is dependent on strong, long-term relationships with our customers and suppliers.

Cryostar
Our Group is recognized for its position as a leader and its ability to innovate. We provide high-tech cryogenic equipment and services to major gas companies and benefit from a worldwide presence backed by our extensive customer service network. As the market leader, we develop a wide range of equipment for the process industry. We offer our customers a wide and advanced range of pumps, turbines, compressors, vaporizers, heat exchangers and filling stations.

Hunt Engineering
Hunt Engineering is a world leading specialty valve engineering company with tremendous capacities to serve the primary metals, power generation and oil and gas industries worldwide.

Our Hollow Plunger valve technology has been specified for use on critical service applications since 1919 because of its reliability, long service life and low maintenance requirements.

Hunt Engineering specializes in high pressure/high flow water hydraulic descaling valves, high pressure water hydraulic directional control valves and various specialized pneumatic directional control valves for critical service applications.